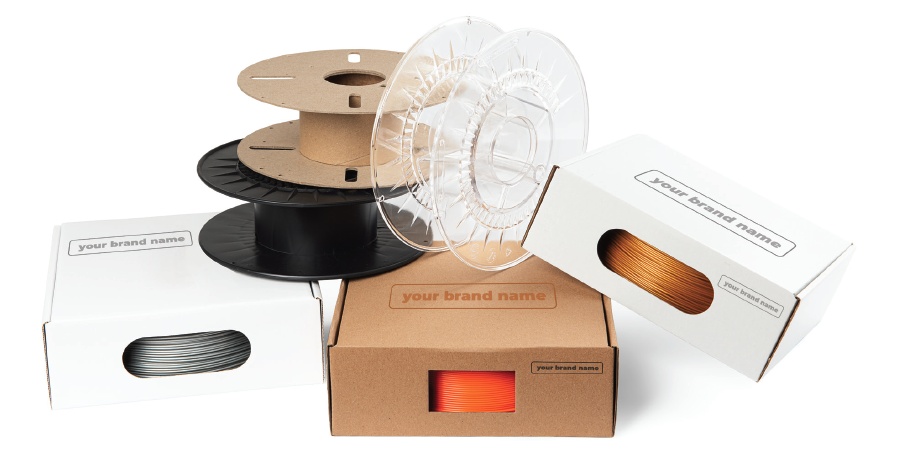 Private Label + Custom OEM gives you opportunity to create your own product line based only on your brand and material strategy, without the capital investment of expensive technological infrastructure. Deep knowledge of market trends, chemistry, sourcing and experience allows us to provide high quality filaments at compelling prices.
As a part of our Private Label Services, we aid our clients at every stage of product development through the selection of a polymer type, graphic design, type of packaging and technical support. The final product will be designed according to requirements. We provide flexible production MOQ and MOA to support the development of new product lines and material types.
With Spectrum Group Sp. z o.o., the possibilities for private labeling are comprehensive and flexible. Creating new or custom colors, developing non-standard diameter or providing custom spools are all available across the range of our filaments. We can rapidly adjust production to the specified range and weight.
We look forward to being your preferred partner in Private Label and Custom OEM development for high-quality prototype and industrial 3D printing filaments.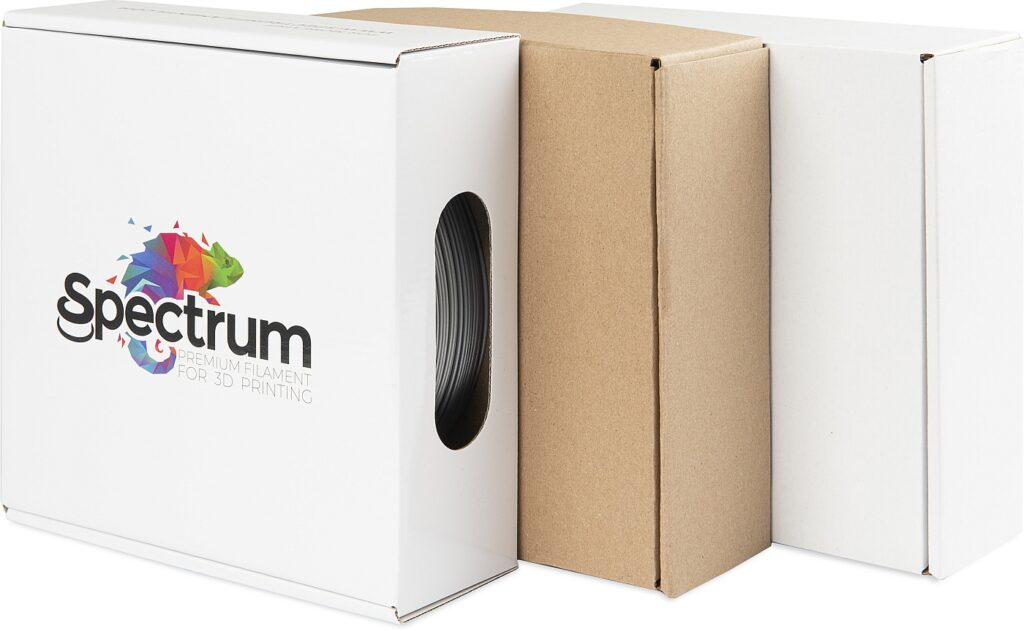 Private brand benefits
Margin improvement on high-volume / established materials
Extend on general brand strategy for market positioning & differentiation
Data capture
Customer loyalty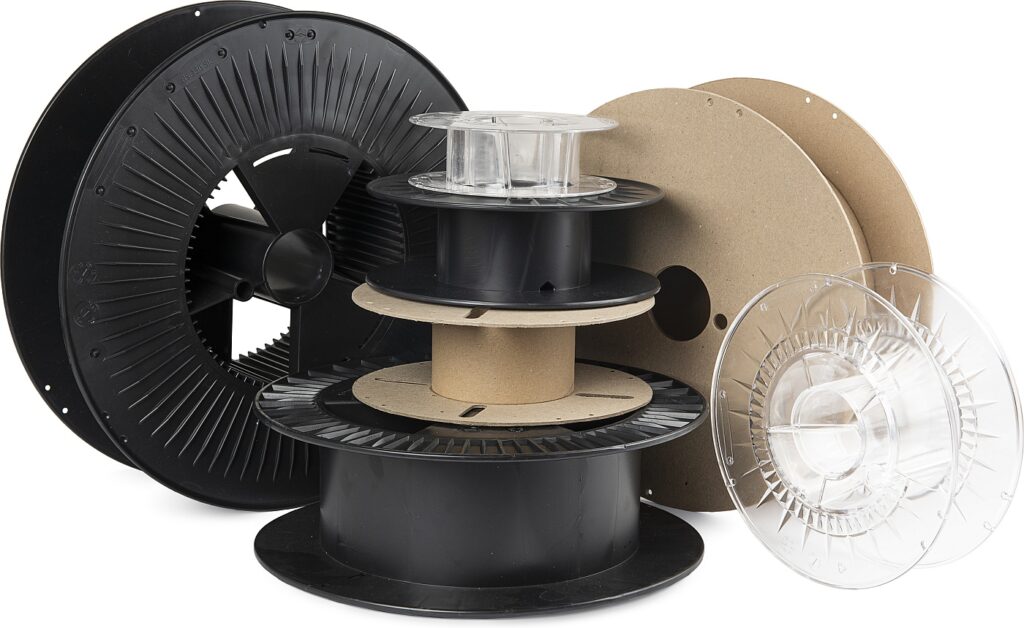 Available spools
ABS (black)
Net filament weight: 0.25kg, 0.50kg, 0.75kg, 1kg, 2kg, 2.3kg, 2.5kg, 4.5kg, 5kg, 8kg, 10kg, 12.5kg
PC (transparent)
Net filament weight: 0.25kg, 0.50kg, 0.75kg, 1kg
Cardboard
Net filament weight: 0.50kg, 0.75kg, 1kg, 2kg, 2.3kg, 2.5kg
---
Available spool packing options:
shrink film
vacuum bag
vacuum bag with ZIP lock
aluminium bag with ZIP lock
---
Available diameters:
---
Available spool & box labeling options:
Different label sizes & design
Single or full color print
---
Available boxes configuration:
Standard white/grey box with/without window
According to customer?s request possibility of visual identification on the box (fully individual box design)
---
Available materials:
Desktop
PLA
PLA Pro
PLA Tough
PLA SILK
PLA MATT
PLA Glitter
PLA Carbon
PLA Stone
WOOD
PET-G
PET-G Carbon
ASA
ABS
HIPS
PA6
TPU
Industrial
PA6 Neat NT
PA6 Neat BK
PA6 GK10
PA6 CF15
PET-G HT100
PET-G FX120
PET CF15
ABS GP450
ABS Medical
PP