Seria podstawowa
,
Seria podstawowa
,
Seria podstawowa
,
Seria podstawowa
,
Seria podstawowa
,
Seria podstawowa
,
Seria podstawowa
,
Seria podstawowa
,
Seria podstawowa
,
Seria podstawowa
,
Seria podstawowa
Filament Spectrum Premium PCTG to znakomita alternatywa dla dobrze znanego w świecie druku 3D materiału PET-G.
odporność temperaturowa HDT – 76°C

większa udarność niż Premium PET-G

łatwość drukowania, obróbki i wykańczania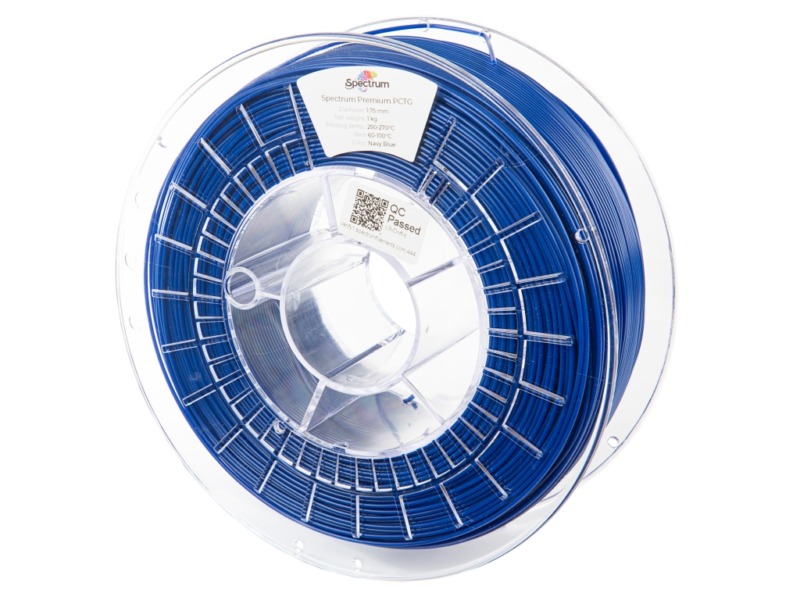 Filament PLA PRO to przede wszystkim doskonałe rozwiązanie do zastosowań przemysłowych.
funkcjonalne prototypowanie
funkcjonalne narzędzia
projektowanie oraz dekoracja wnętrz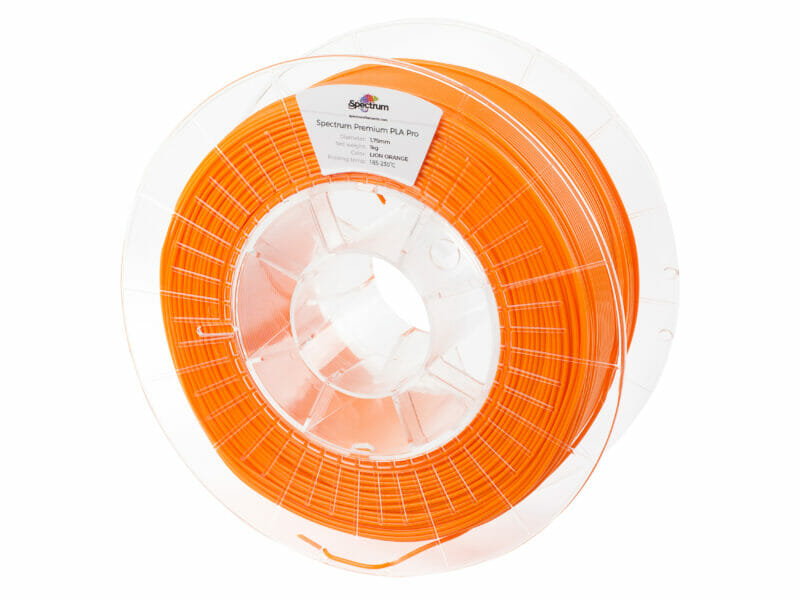 Filament powstaje w wyniku ponownego wykorzystania strumienia odpadów resztkowych z wytłaczania poddanych recyklingowi.
projekty edukacyjne
prototypowanie
wizualizacja produktów gotowych oraz półproduktów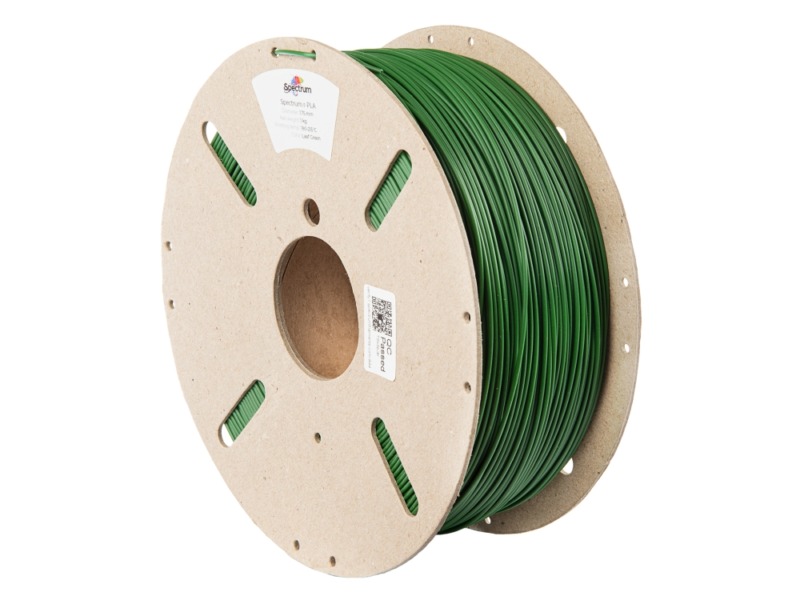 Niewątpliwą zaletę Spectrum Premium PLA stanowi niski skurcz przetwórczy, przez co materiał ten z powodzeniem może być stosowany w wielkogabarytowych drukarkach 3D bez zamkniętej komory roboczej.
projekty edukacyjne
prototypowanie
modele koncepcyjne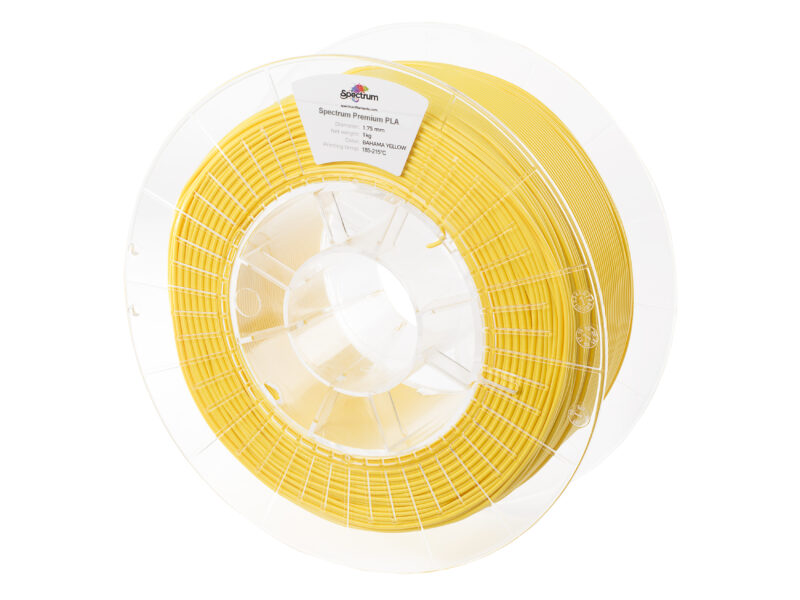 Spectrum PLA Glitter to materiał na bazie PLA domieszkowany drobinkami o wysokim połysku.
materiały reklamowe
projekty edukacyjne
dekoracje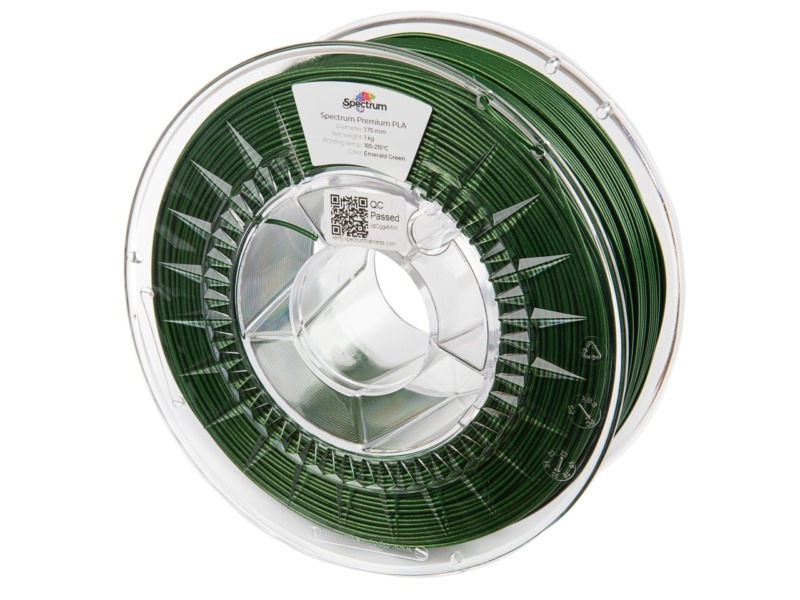 Filament PLA Matt charakteryzuje się matową powierzchnią wydruków, która minimalizuje widoczność warstw i podnosi estetykę wytworzonych elementów.
projektowanie oraz dekoracja wnętrz
modele architektoniczne
projekty edukacyjne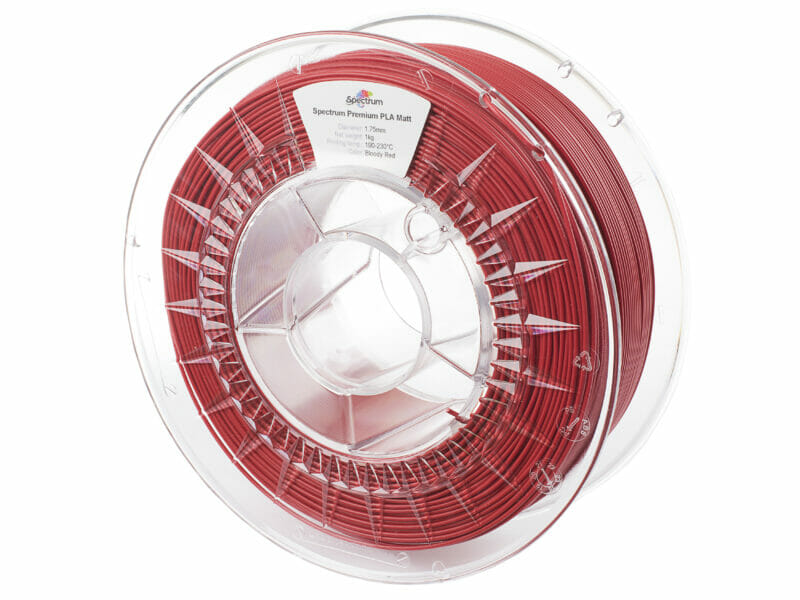 Spectrum PLA Glow in the Dark to filament na bazie PLA domieszkowany stężonym pigmentem fosforyzującym, wywołującym niewiarygodnie silny efekt fosforescencji.
reklama i szeroko pojęty przemysł dekoracyjny
produkcja pamiątek, świecących gadżetów i figurek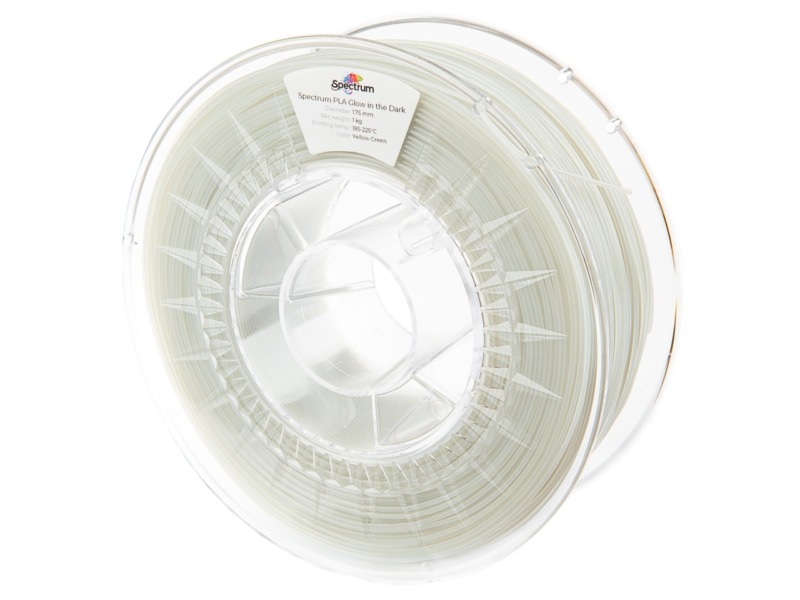 Satynowa struktura powierzchni wytwarzanych elementów znacząco ogranicza widoczność warstw na powierzchni bocznej wytwarzanych elementów.
sztuka dekoracyjna
projektowanie wnętrz
projekty edukacyjne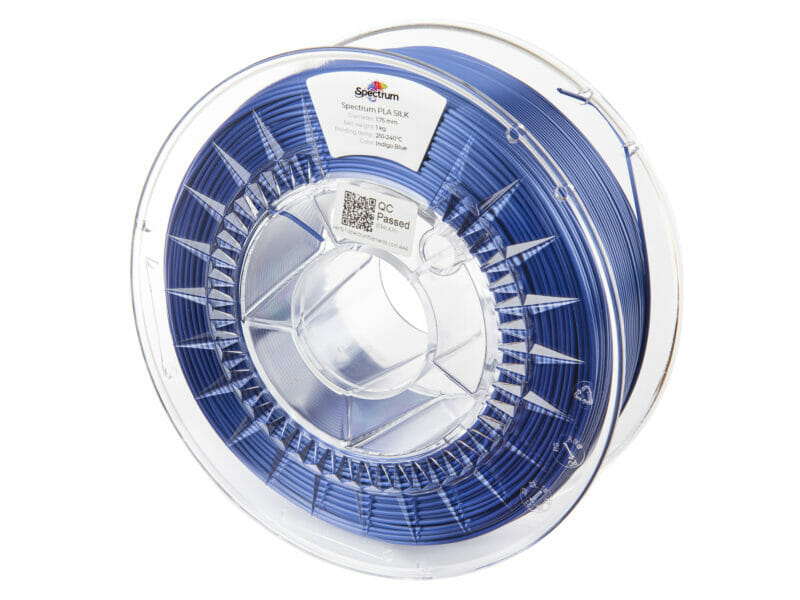 Dodatek włókna węglowego pozwala na uzyskiwanie matowych powierzchni wytwarzanych elementów przez co znacznie wzrastają walory estetyczne wydrukowanych elementów.
 
Zwiększona twardość i sztywność w porównaniu do czystego PLA,
Matowa powierzchnia wydruku
Brak skurczu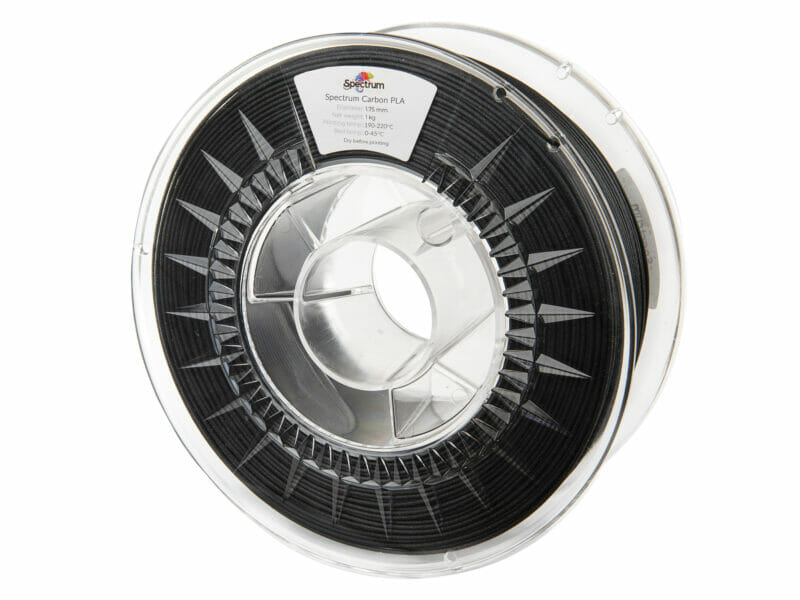 Twardy jak ABS, łatwy w druku jak PLA.
oprzyrządowanie produkcyjne
funkcjonalne narzędzia
funkcjonalne prototypowanie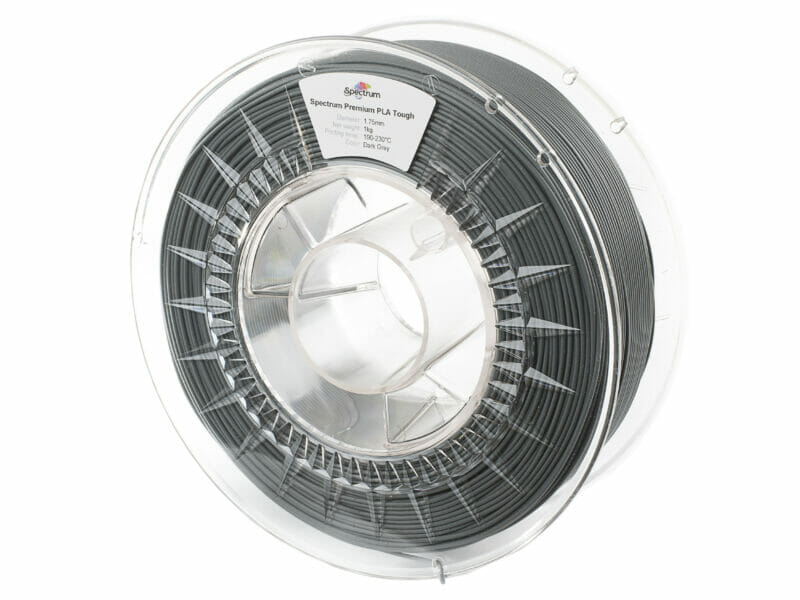 Spectrum PLA Thermoactive to filament wytworzony na bazie czystego PLA domieszkowanego termochromowym pigmentem, dającym zdolność zmiany koloru.
projekty edukacyjne
produkcja czujników temperatury, wskaźników zużycia baterii i akumulatorów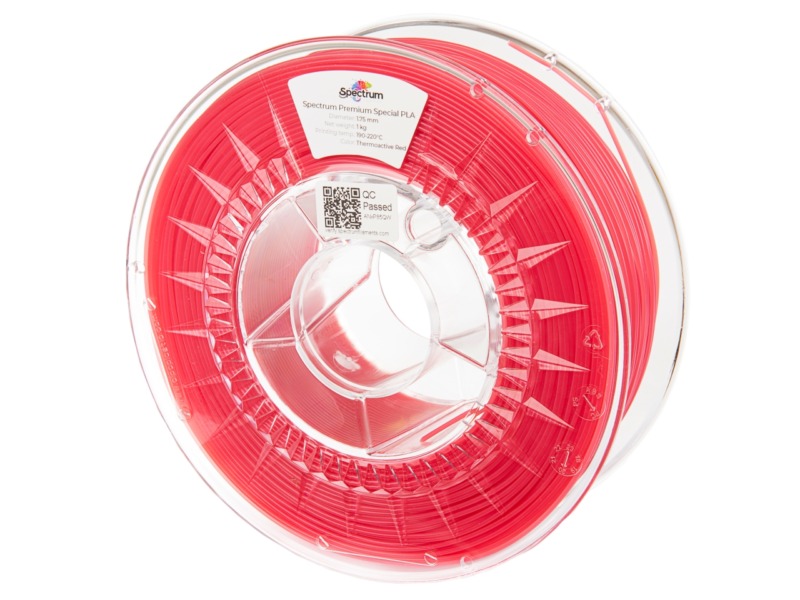 Filamenty Spectrum PLA Stone to seria tworzyw wytworzonych na bazie PLA z domieszkami pozwalających uzyskać imitację "kamiennej" struktury wytworzonych elementów.
architektura
makiety
projektowanie wnętrz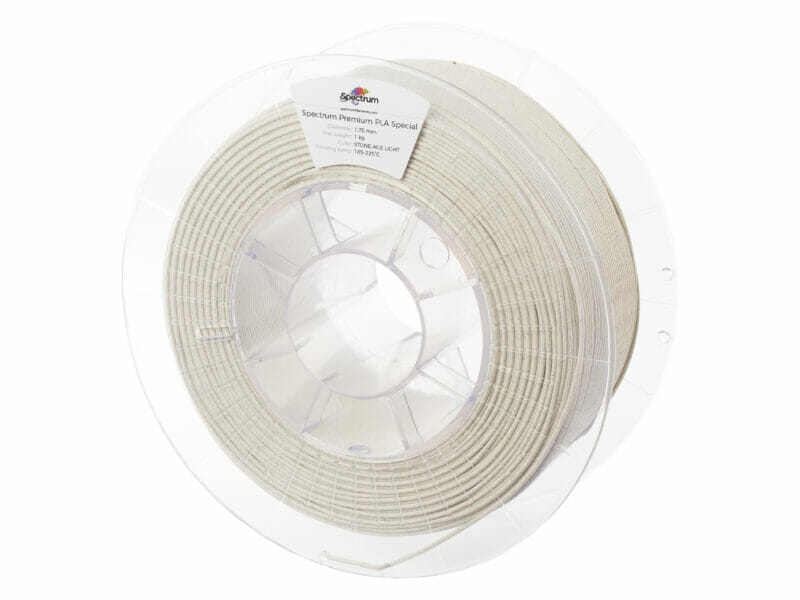 Brak wyników wyszukiwania